The fees for recordation in the Copyright Office are reasonable, if you take into consideration the fact that you are getting your rights back, and if you do not terminate at the proper time, that is, before the deadline, you will lose this right forever. Then the record company or music publisher keeps the rights for your life plus 70 years! That is a long time. On the other hand, if YOU terminate, YOU own the rights for your life, and YOUR heirs will own it for another 70 years after that. Not a hard choice, is it?
Remember, recordation is the required next step of the process once the notice has been sent to the current copyright holder, and your Notice is not valid without recordation. The Copyright Office will review the Notice for accuracy and errors carefully, so it needs to be done right, the first time.
Please refer to the document below, which explains how to calculate the recordation fees.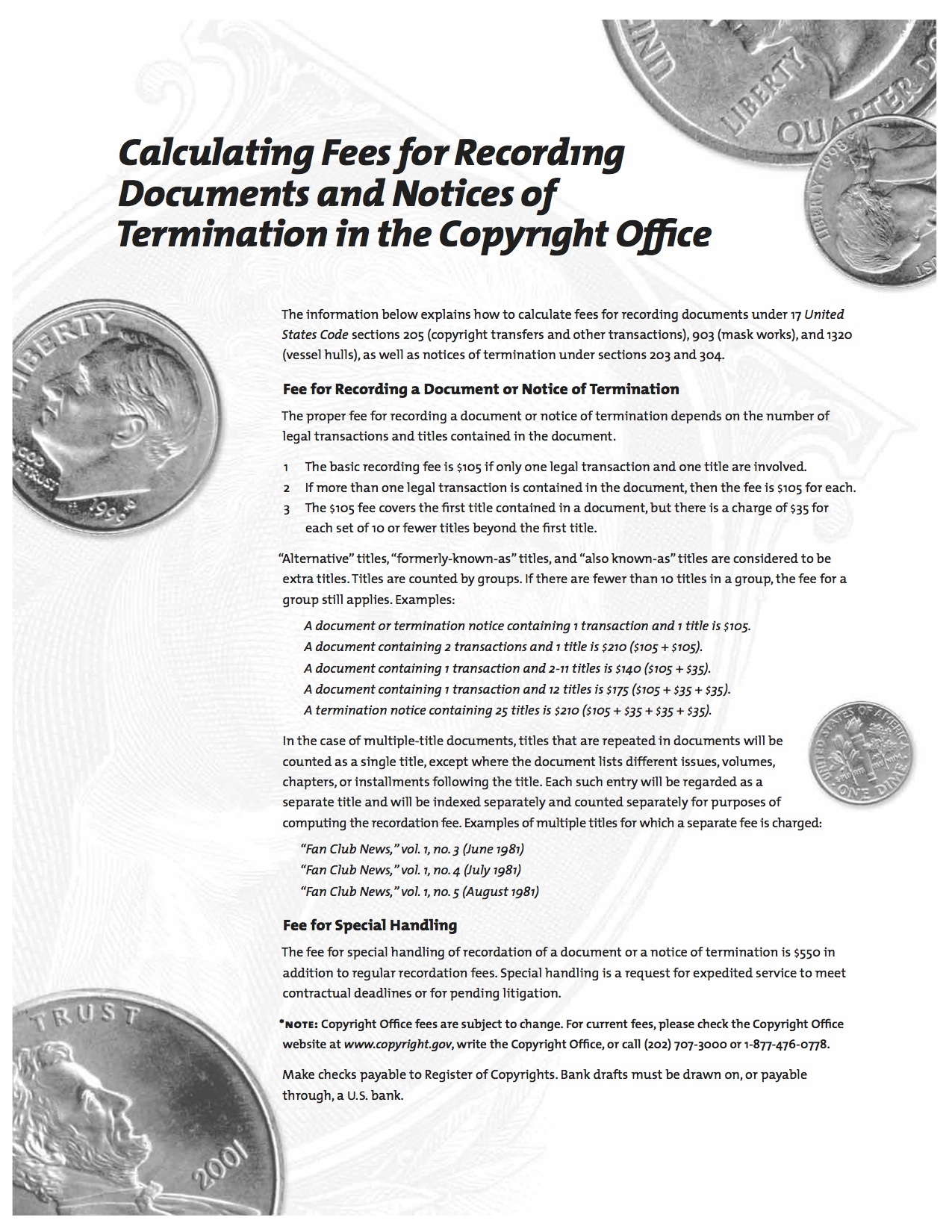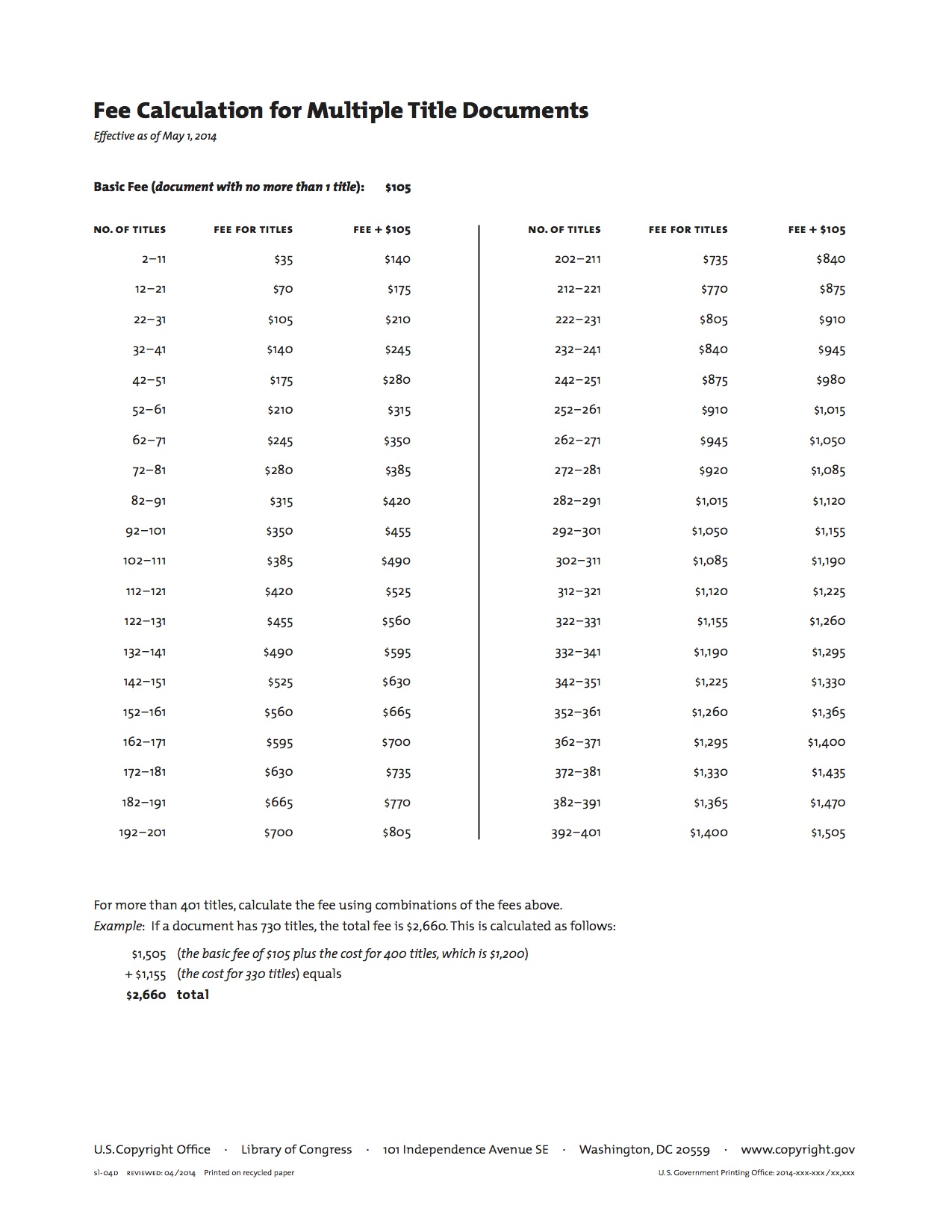 Please note that although our company is operated at a law firm, none of the statements we have made on this website are intended to create an attorney-client relationship, unless and until we agree to provide services to you and you agree to accept those services. This website is intended for informational purposes only.